Infinity Harbor Point
There's Only One Choice
---
At Infinity Harbor Point, you'll thrive in community apartment living. With suites designed with you in mind, you'll enjoy a perfect blend of elegance and privacy, expansive layouts, and cozy comfort. Our luxury apartments will never leave you wanting.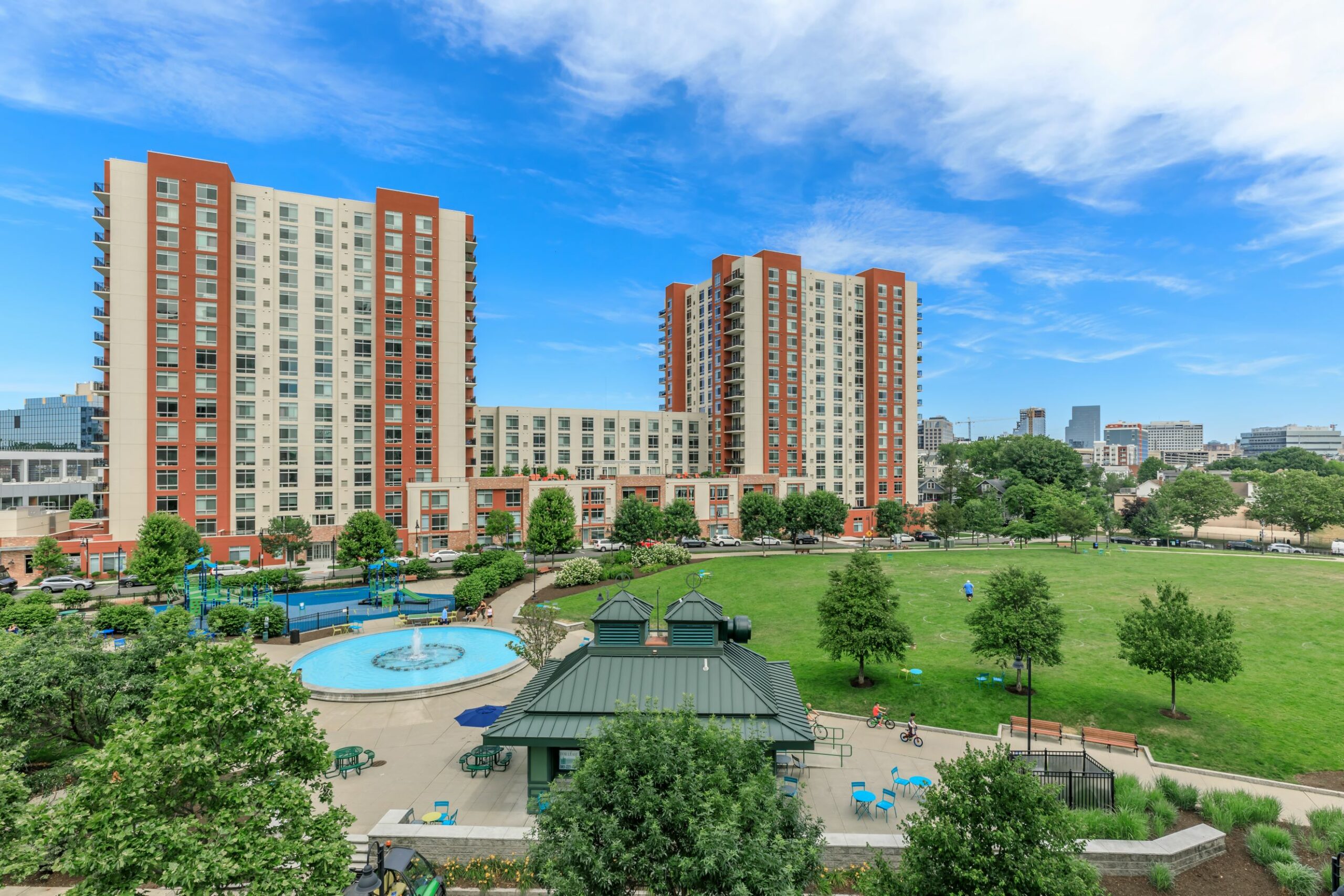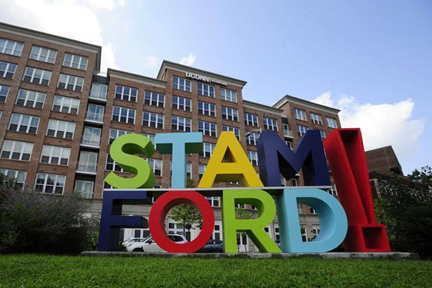 Harbor Point Apartments in Stamford, CT. Where Dreams Become a Reality.
Looking for luxury apartments in Stamford, CT can be challenging. Especially when you want those little amenities that make life easier for you. Harbor Point prides itself on making sure that it checks off all the boxes on your list.
Want to spend your days off relaxing by the pool and soaking up the sun? Our sparkling pool and lounge area will help you unwind. Need to reconnect with friends and family over games and great food? You'll love playing a round of billiards in our chic clubhouse and then laughing over delicious food at one of our grilling stations.
We've got everything you need. See our comparison chart below for more details.
Comparison Chart
Get to know the Neighborhood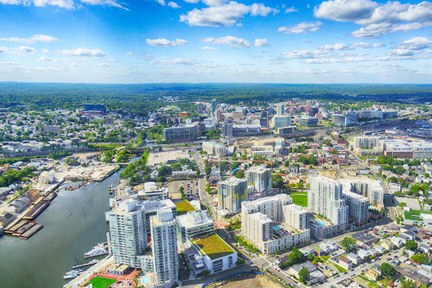 Renting and Housing
Stamford, CT apartments vary in price depending on what you need.
On average, you will pay $2,465. Studio apartments for rent in Stamford, CT typically go for $2,047 per month. 1-bedroom apartments are around $2,465 per month, while a 2-bedroom apartment for rent will cost around $3,255 per month.
If you need more space for your family, a 3-bedroom apartment for rent will cost around $3,920 per month. At Harbor Point Stamford apartments, we include competitive pricing, amenities that go above and beyond, and spacious, comfortable suites.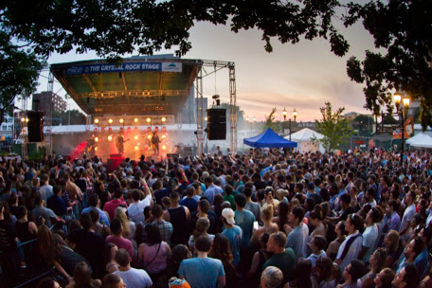 Attractions and Places of Interest
If you're on the lookout for apartments for rent in Stamford, CT, know that Infinity Harbor Point is perfectly located with great access to many nearby attractions. You'll find using public transportation a sinch and access to highways, like the 95, 15, 1, and route 137 are all nearby.
Harbor Point apartments let you soak up all Stamford, CT has to offer. From thoughtful attractions like the Stamford Museum and Nature Center to your very own Mini-Central Park, what locals call Mill River Park, conveniently located downtown.
You'll love getting your dance on during lazy hazy summer days and the Alive@Five concert that lasts almost the whole summer. Stamford is also big on hosting the Thanksgiving Day Parade, which includes massive helium balloon parades that children love to see. Interested in the history of the area? Stamford, Connecticut has Fort Stamford, where tourists and locals learn about the history of the Revolutionary War all while soaking in the wonderful outdoors. From local theatre to Captain John's Tiki Tours, there is fun for the whole family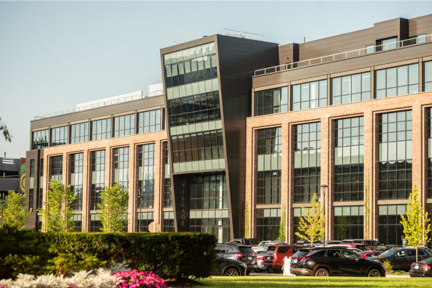 Jobs and Economy
Although you'd be hard-pressed to find apartments for rent in Stamford, CT under $1000, you'll be happy to know that Stamford is the business center of Fairfield Country. This allows for some great job opportunities.
Stamford is also fortunate to have many American companies place their headquarters within city boundaries, allowing for a lot of diverse options. Businesses such as Pitney Bowes, AXA AL, Harman International, ITV America, and more.
The average resident rakes in over $46,000 per year, higher than the US average. And as Harbour Point Stamford apartments are ideally located, you could find yourself working in the Health Care sector, as a Web Developer, Industrial Mechanic, Software Engineer, and so much more.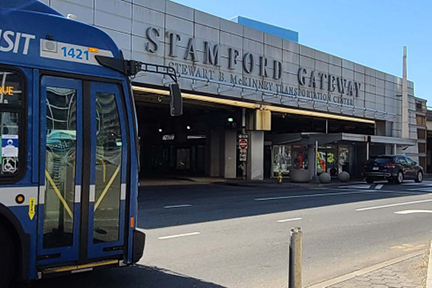 Transportation
Did you know that The Transportation Center tends to over 8.5 million riders each year? It also connects to other Intercity bus services, including Amtrack and Metro-North Railroad. And if you're looking to visit New York City, there are lots of peak-hour express trains that run there daily.
For those who want to explore locally, there is the Harbor Point Trolly that lets you go downtown. It's free, runs daily, and makes 14 stops. It's also a short trip, taking only 30 minutes to complete the loop. You'll find some of the stops include the following:
Whether you're looking for Stamford waterfront apartments or something more in the heart of the city, having access to public transit is essential. Luckily, there are lots of transit lines for residents and visitors to get around every day.
UConn
Stamford Government Center
If, however, you have a car, Route 137 runs North and South through Stamford and is a main artery to access all of the city. You can also use route 15, I-91, and I-95. Those who want to find apartments for rent in Harbor Point Stamford CT can rest easy knowing they can get around safe and sound.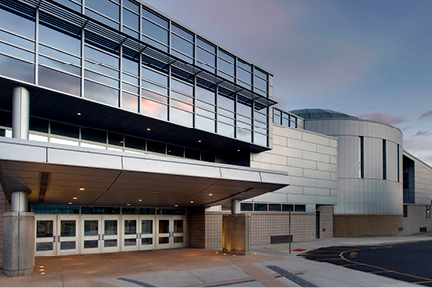 Schools and Education
In total, Stamford, Connecticut has 13 public elementary schools for children in the community to attend.
Here is a list of some of the elementary schools in the Stamford Public School District.
The middle schools are the following:
The high schools are the following:
If you are considering an apartment for rent in Stamford CT because you plan to attend a post-secondary school in the area, Infinity Harbor Point is ideally located to many. There are around 24 colleges within the area.
Of the 24, 19 are private, and 2 are public. The remainder is community colleges that offer a 2-year degree in a variety of programs. The University of Connecticut is highly sought after and is ranked 67th in America. Other great options include Purchase College, The University of Bridgeport, and The State University of New York.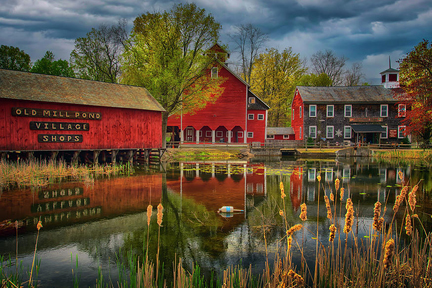 Shopping in Stamford
Stamford Harbor Point apartments make all shopping excursions a breeze. From outlet malls to gourmet markets, artisan shops to quaint boutiques. Or why not make a day of it at Old Mill Pond Village Shops? They've got a little bit of everything you need.
If you're looking for larger options, Tanger Outlets at Foxwoods has over 80 stores and brands for the simplest one-stop shop. You can also stay for a bite to eat or head on over to Ridgeway Shopping Center for more great options that make saying yes to harbor point luxury apartments a definite.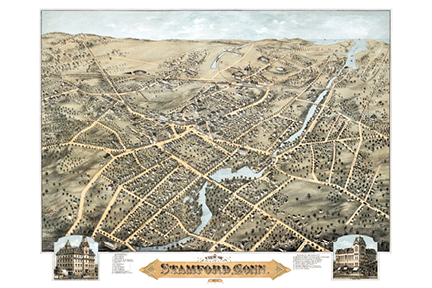 History
Stamford, Connecticut was named after a town in Lincolnshire, England. It was founded in 1641 and is the second-largest city in Connecticut. It contains around 130,000 residents and is still growing. It is viewed as one of the most diverse cities in the USA.

FAQs about apartments for rent in stamford, CT:
What is the average rent in Stamford, CT?
Although many look for apartments for rent in Stamford, CT under $1500, on average you will pay around $2,465. You can expect to pay more for 2-bedroom apartments for rent in Stamford, CT, and for 3-bedroom apartments.
What are the most desirable neighborhoods in Stamford, CT?
Some wonderful neighborhoods include Springdale, Glenbrook, and Shippan Point. Glenbrook is the most urban, with Shippan being a great option for waterfront living. Living in Downtown Stamford will keep you close to the action, of course! A perfect option to consider is Harbor Point, an up-and-coming area in the South End of Stamford, featuring luxury apartment living right on the water.
What county is Stamford, CT in?
Stamford, CT is in Fairfield County. You'll find that Fairfield is growing fast and is one of the most populated counties in Connecticut with more than 25% of the state's population.
What to do in Stamford, CT?
There are a lot of fun activities to do, and certainly something for everyone. From Mead Farm where you can go for a delicious tasting to Twin Rinks, skating excitement for the whole family. Museums, The Palace Theatre, and antiquing on Canal Street; you'll never be bored in Stamford, CT.
Is Stamford, CT safe?
Yes. Residents at Infinity Harbor Point are always telling us how safe they feel. And the crime rate in Stamford is lower than the American average.
Where is Stamford, CT?
Conveniently located a short 34 miles from Manhattan, you'll find easy access to many local attractions.
Is Stamford, CT a good place to live?
If you add Harbor Point Luxury Apartments as your home, without a question, yes! It's conveniently located near quality education, has on-site amazing amenities, and so much more.
What is Stamford, CT known for?
Although Stamford, CT has a strong industrial presence, it is a great area for young families, students, and those who simply want to live the good life. It is home to top companies, including the dry electric shaver industry and all of this makes its residents proud to call it home.
How far is Stamford, CT from NYC?
A short hour's drive and you'll find yourself in NYC.
Is Stamford, CT expensive?
Whether you find apartments for rent in Stamford CT by owner or go with a luxury apartment complex like Infinity Harbor Point, you'll find that living in Stamford is higher than the state average. But, most people make more money living here than in other areas of the USA.
What is in Stamford, CT?
People come to Stamford, CT to visit its shopping districts, and local attractions, including a bird habitat on Cove Island Park. You'll also find access to beaches, museums, and more.
Where to live in Stamford, CT?
You really can't go wrong living in one of Harbor Point's luxury apartments. That's because Stamford has access to plenty of public transportation, highways, and many paths to walk or bike along. Running errands and commuting to work is always super easy.
What is the closest airport to Stamford, Connecticut?
There are two main ways to fly. Westchester County Airport is a short drive away, but there is also Canal Street Heliport to help you travel fast.
What are the top elementary schools in Stamford, Connecticut?
Although there is more to consider than the student-to-teacher ratio, you'll find Strawberry Hill is high-ranked because it has a ratio of 14:1. Westover Schools and Hart School follow as top-ranked elementary schools, as they also have some great ratios.
What are the top high schools in Stamford, Connecticut?
The Academy of Information Technology is a top pick with 99% of its students graduating.
Are there any cheap apartments for rent in Stamford, CT?
At Infinity Harbor Point, you'll find all our units are spacious and competitively priced. We'd love to have you take a look at one of our 1, 2, or 3-bedroom apartments for rent in Stamford, CT to see all the perks your investment gets you.
Are there any pet-friendly apartments in Stamford, CT?
Yes. Harbor Point loves to welcome your furry friends as part of the community family. We can't wait to hear everything you love about your pets!
Is Stamford, Connecticut a good place to raise a family?
You bet it is. With access to great public schools, lots of family fun activities, and great employment opportunities, when looking for apartments in Stamford, CT, Harbor Point is the best choice for you and your family.